Rotary International's President 2024/2025, Stephanie Urchick, visited Boca Raton
Wednesday, February 22, 2023
By:
Rotary International's future President for 2024/2025, Stephanie Urchick, visited Boca Raton on January 26 and was welcomed by the Rotary Club of Boca Raton West and their members for dinner at the Pavilion Grille. Many presidents and Rotary dignitaries, including RC Past Director Robert Meconni, were present, making it a memorable and special occasion.
Read More
Share
---
The RPB Superhero that Doesn't wear a cape but a big Smile
Tuesday, January 10, 2023
By: Romeo Siquijor
Michele O'Boyle of Kid's Cancer Foundation




(The RPB Superhero that Doesn't wear a cape but a big Smile)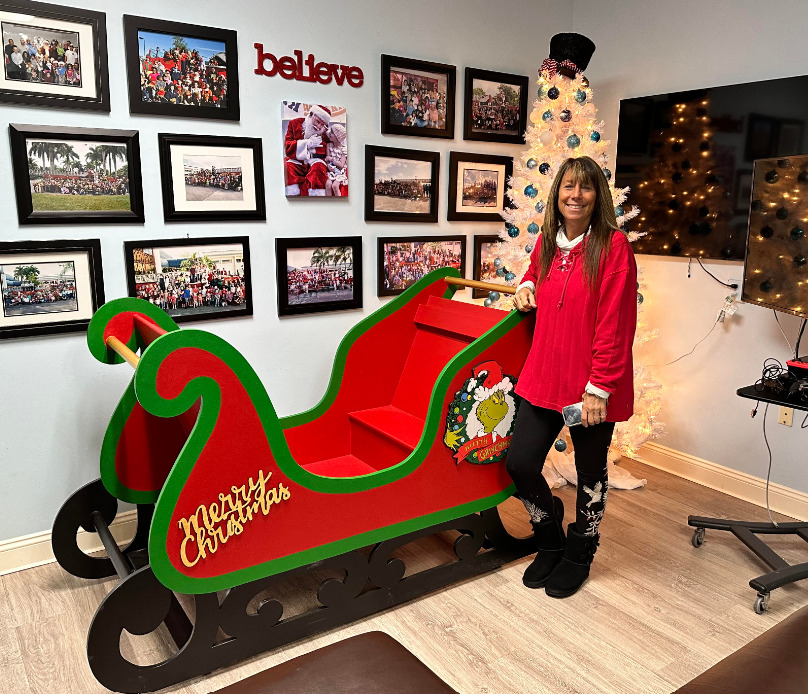 Not all heroes wear capes. But Michele O'Boyle is one of my favorite superheroes within the Royal Palm Beach community. She founded, runs, and operates the Kids Cancer Foundation, which you can find at 246 Royal Palm Beach Blvd, FL, United States, 33411. She does more than wear a fancy cape -- but she helps kids and their families cope with cancer. Currently, the foundation supports around 118 families. And today, Jan. 10/2023, the RPB Rotary had the privilege to host Michele at our breakfast meeting at @Hillary's Restaurant (where we meet every Tuesday between 7:30 to 8:30 AM).
Read More
Share
---
Stuart Rotary Reads To Students At the Dunbar School
Monday, September 26, 2022
By:
The Stuart Rotary Club has embarked on our first day of reading to the children at Dunbar. Kathleen Crum, Pat Tobin, Tom Campenni, and Faye Flack were the initial readers.
This is part of Stuart Rotary's commitment to Dunbar/Banner Lake to make several aspects of the community our premier project for this year. Faye is our point person with the school and community. She is working diligently in pursuit of creating a well rounded program that both Banner Lake and Stuart Rotary can be proud of.
Each member should sign up with Faye to go to Dunbar School to read to the kids. The club is scheduled to go once a month and we need four readers each time.
Share
---
South Florida Web Advisors
0 news test